Starke Thermally Broken Commercial
FLUSH GLAZED THERMALLY BROKEN FRAMING.
The Stärke commercial suite features 106, 138 and 159mm sizes, and includes centre, flush and structural glaze, with high seismic capacity. Featuring unique fully sealed end dams to ensure high performance water management, strength is built into each element for long lasting durability and safety. With the Stärke flat face frame design, sight lines are consistent and clean and integrate beautifully with the Stärke 40 architectural suite for unparalleled flexibility
Stärke's thermally broken flush glazed commercial aluminium system is a high performance energy efficient framing option that utilises the latest in European Polyamide Thermal Break technology. Combined with Australian design principles this achieves the best possible results in energy rating in a system that is easy to fabricate and install. Its versatility allows countless specifications to be achieved, from standard shopfront applications through to low rise curtain wall applications. It has been designed to accommodate high performance double glazed units that can maximise the performance of the building envelope.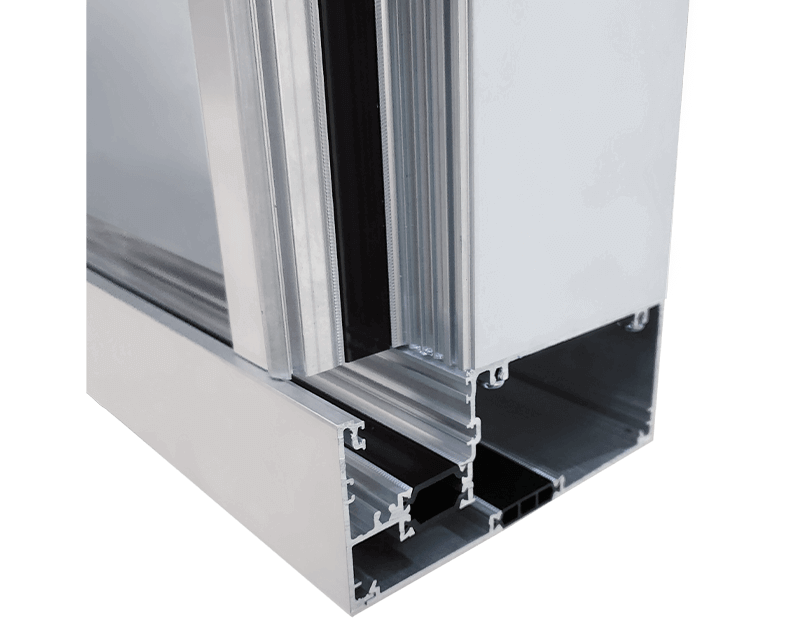 Excellent 'Uw' values down as low as 1.9
Maximum Product Performance SLS (Pa) 3000
Maximum Product Performance ULS (Pa) 5200
Maximum Product Performance Water (Pa) 700
16mm glazing pocket for centre single glaze
34mm glazing pocket for centre double glaze
Single and double glazed
150 x 60mm Framing
Max recommended size: 4500mm Height, 2400mm Width
38mm wide glazing pocket accepts double glazed options up to 32mm
138mm flush and structural glaze
STARKE commercial PROJECTS